Join Natural Resources Council of Maine Climate and Clean Energy Director Dylan Voorhees and Maine State Representative Seth Berry March 14 at Solar Energy for ME, the sixth presentation of Friends of Merrymeeting Bay's 21st annual winter speaker series.

Central Maine Power (CMP) and the Maine Public Utility Commission (PUC) have been all over the news in recent months, not only for unexplained widespread over-billing but for pushing, in times of almost universally accepted climate change caused largely from fossil fuel use, an extremely regressive solar energy policy championed by Governor LePage.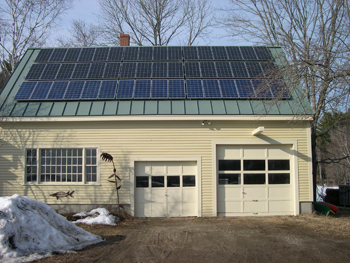 Last year, the legislature voted to continue incentives for installing photovoltaic panels to produce solar electricity. The bill passed and was vetoed by the Governor. Though an override vote looked likely, at the last minute under the influence of CMP and national utility lobbyists, it failed in the House by three votes. Lately, the PUC has pushed up the start date for their regressive policy from that they previously announced. Voorhees and Berry will share with the audience, trials and tribulations of making clean energy policy in a hostile political environment and their hopes for the future.

Dylan Voorhees received his B.A. from Columbia University and a master of public policy from Harvard University's Kennedy School of Government, where he concentrated in environmental and energy policy. He has worked on wind power for the Executive Office of Environmental Affairs in Massachusetts, and on sustainable land use for the Vermont Forum on Sprawl. Previously he taught 8th grade.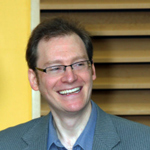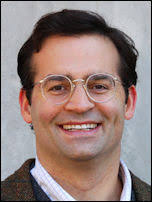 Dylan Voorhees & Seth Berry

Rep. Seth Berry is House Chair of the Maine Legislature's Joint Standing Committee on Energy, Utilities and Technology, where he works to improve Mainers' access to affordable clean energy and high-speed internet. He is also Vice President for Business Development of Kennebec River Biosciences, a Maine-owned, for-profit lab working to improve the health and sustainability of aquatic farms and fisheries worldwide.

All Speaker Series events are free, open to the public and supported by Patagonia, Inc. in Freeport. The April 11 presentation, Rewilding the East features John Davis, long distance conservation athlete, co-founder of Wildlands Network and Executive Director of The Rewilding Institute.This event takes place in the Morrell Meeting Room of Curtis Memorial Library, Brunswick.

Visit www.fomb.org to see speaker biographies, full event schedules, become a member, and learn more about how you can help protect beautiful Merrymeeting Bay.

For more information contact FOMB at 207-666-3372 or edfomb@comcast.net.
---